Midwest Sports Medicine Institute – Orthopedic Surgeon Morris
Sports Injury Treatment for Chicago Area Patients
If you have recently suffered a sports-related injury or workplace accident, visit Chicago orthopaedic surgeon Dr. David Burt at the Midwest Sports Medicine Institute. Dr. Burt is proud to offer expert care for a wide range of injuries at his state-of-the-art Chicago sports medicine facility. From diagnosis to treatment to rehabilitation, Dr. Burt and his knowledgeable staff will provide a fast and efficient recovery to get you off the training table and back into the game.
What Sports Medicine Procedures Do We Offer?
Knee Injuries
ACL Tear – The anterior cruciate ligament is the primary stabilizing ligament of the knee joint. ACL tears are a common sports-related injury and involve difficult rehab.
MCL Tear – An MCL injury is typically associated with instability in the knee. Dr. Burt offers both surgical and non-surgical treatment options.
Meniscus Tear – The meniscus can be torn in a number of ways, from sport-related injuries to the wear and tear of daily life. Recovery is often quick and relatively painless.
Partial Knee Replacement – For patients suffering from knee arthritis in Chicago, Midwest Sports Institute offers the Oxford Partial Knee replacement for fast recovery and better overall function.
Shoulder Injuries
Shoulder Separation – Injury can range from a bruise to an actual separation of the shoulder blade from the collar bone. In serious cases surgical repair may be required.
Shoulder Dislocation – Shoulder dislocations are relatively common and result in a much higher likelihood of a repeat injury. This can be prevented through physical therapy or arthroscopic surgery.
Labral Tear – There are two types of labral tears, the SLAP and the Bankart Tear. Chicago patients can treat labral tears with physical therapy or arthroscopic surgery.
Rotator Cuff Tear – The rotator cuff will not heal on its own once torn and requires minimally invasive rotator cuff surgery.
Shoulder Resurfacing and Replacement – Treatment is required when the shoulder joint wears down. Replacement surgery will restore the normal gliding surfaces.
Schedule a Consultation for Sport-Injury Care
For more information about the treatment that we offer or to schedule a consultation with our talented team of doctors, contact our Morris Sports Medicine Institute today by calling (815) 941-1885. Serving patients that have suffered sports injuries in the Chicago area.
Need Directions?
For directions to our sports injury treatment facility in the Chicago suburb of Morris, click "View Larger Map" below:
Recent posts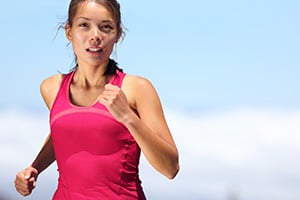 The purpose of this report is to describe arthroscopic suprapectoral biceps tenodesis in the lateral decubitus position. Many technique descriptions for this procedure emphasize the beach-chair position to obtain optimal anterior subdeltoid visualization of the relevant anatomy. This is not...
Read More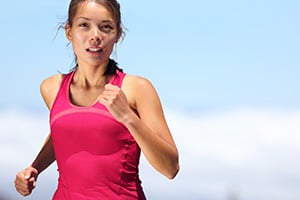 Two years ago, Dr. David Burt opened up his third clinic with Midwest Sports Medicine Institute in Burr Ridge. Along with locations in Plainfield and Morris, Dr. Burt is able to treat countless of athletes of all ages and levels...
Read More