Elbow injuries in Burr Ridge
Also serving Plainfield, Morris and surrounding areas
Dr. David Burt is an orthopaedic surgeon Naperville patients trust to provide compassionate, attentive care and advanced treatments. With years of experience in sports medicine, Dr. Burt has helped many patients who suffer from elbow injuries and elbow pain. He provides comprehensive care for many of the most common elbow conditions. Learn more about the treatment available at Midwest Sports Medicine Institute and contact Dr. Burt at 815-267-8825 to schedule an appointment.
Services We Provide
Dr. Burt works closely with patients to diagnose their condition, and make recommendations for the most effective treatment possible. Some of the elbow procedures that Dr. Burt provides, include:
Atrhoscopic Elbow Surgery
Atrhoscopic Tennis Elbow Treatment
Distal Biceps Rupture repair
Triceps Rupture repair
Elbow Ligament Reconstruction
Tommy John Surgery
Treatment of Little Leaguer's Elbow
Treatment of Stress Fractures
Treatment of Cartilage Injuries
More about Elbow Injuries
Ulnar Collateral Ligament injury
This injury is common to overhand throwers and can occur as a repetitive trauma or as a result of acute injury from even a single hard throw. Rest, bracing, and physical therapy often are enough to resolve the symptoms and return players to normal.
In some cases the UCL ligament (Tommy John Ligament) can rupture with an acute injury. In a limited number of cases the ligament can be surgically repaired instead of reconstruction surgery.
For those who continue to have pain, "Tommy John" surgery may be required to reconstruct the injured ligament. This involves creating a new UCL ligament on the medial side of the elbow to restore stability and improve pain to be able to return to activity and sport.
UCL reconstruction (Tommy John) Surgery
| | |
| --- | --- |
| Procedure | Outpatient |
| Duration | 1.5 hours–2 hours |
| Anesthesia | General |
| Recovery | 8-12 months before return to full throwing activities |
Little Leaguer's Elbow
This is a repetitive overuse injury to the cartilage of the lateral side of the elbow, seen especially in young throwers who have not reached their full growth. The repetitive stresses of throwing can cause damage to bone and cartilage in the elbow joint which may soften or even break loose into the joint.
Many young throwers can reverse this process with appropriate rest and therapy if no loose fragments have occurred. If loose fragments are already present it will usually require Arthroscopic Surgical treatment. Some cases are more severe an may require cartilage grafting or restoration procedures, especially in athletes that are done growing.
Schedule a Consultation Today
Dr. Burt is a leading provider of orthopaedic surgery, including treatment of various elbow conditions. If you have suffered an elbow injury or have elbow pain, learn more about your treatment options by contacting our office 815-267-8825. Dr. Burt frequently works with Naperville workers' compensation patients, as well as those suffering from athletic injury.
Recent posts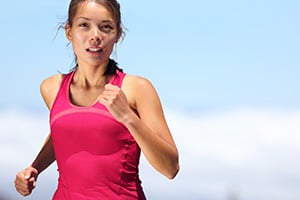 The purpose of this report is to describe arthroscopic suprapectoral biceps tenodesis in the lateral decubitus position. Many technique descriptions for this procedure emphasize the beach-chair position to obtain optimal anterior subdeltoid visualization of the relevant anatomy. This is not...
Read More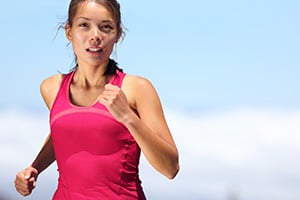 Two years ago, Dr. David Burt opened up his third clinic with Midwest Sports Medicine Institute in Burr Ridge. Along with locations in Plainfield and Morris, Dr. Burt is able to treat countless of athletes of all ages and levels...
Read More