Shoulder Resurfacing and Replacement Surgery
Procedure

Inpatient
Typically 1 night in hospital
The ball and socket are replaced with smooth metal and plastic surfaces

Duration
1.5 hours–2 hours
Anesthesia
General
Recovery
3–4 months
Shoulder Arthritis and Replacement
The shoulder joint is a ball and socket joint that can wear out in the same fashion as hips and knees. Smooth cartilage surfaces are eventually worn down to bone. The most common diagnosis is Osteoarthritis which causes wear and tear to the joint and loss of smooth motion.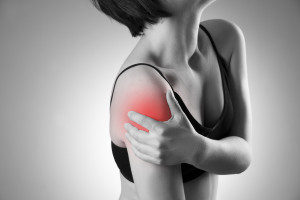 The joint becomes painful and stiff, and activities of daily life are compromised. Shoulder Resurfacing and Replacement are surgical options to restore the normal gliding surfaces of the ball and socket joint.
Shoulder Resurfacing involves a minimally invasive approach to place a new metallic surface onto the ball of the joint, leaving the natural socket in place if it is not worn out.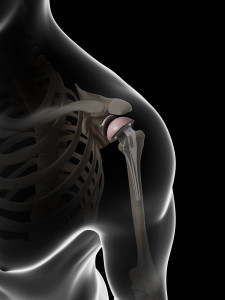 Shoulder Replacement involves placement of a metallic surface over the ball of the joint and a smooth plastic surface over the socket of the joint in cases where the socket is also worn.
Surgical treatment is undertaken after thorough history and examination and discussion of all potential options for treatment. This procedure can last from 1.5 to 2.5 hours and usually requires one night in the hospital. Physical therapy after surgery is generally guided by the orthopaedic surgeon with a series of exercises. Return to normal daily activity takes from six to eight weeks.
Arthroscopic Treatment may be an option for certain patients with Arthritis of the shoulder, depending on the severity of the disease. In these cases the treatment is outpatient and may involve removal of bone spurs or shaving of torn cartilage in the joint.
Schedule an Appointment Today
Over the years, Dr. David Burt and Dr. Stephen Treacy have helped many patients suffering from shoulder injuries regain their active lifestyles and live pain free. In addition to treating arthritis, Dr. Burt and Dr. Treacy offer rotator cuff surgery, labrum tear treatments and shoulder dislocations surgery. To schedule a consultation at Midwest Sports Medicine Institute, call our Burr Ridge office at (630) 455-2000, our Plainfield office at (815) 267-8825, or our Morris office at (815) 941-1885.