MENISCUS TEAR SURGERY
Serving Naperville, Joliet, and the Chicago Area
| | |
| --- | --- |
| Procedure | Arthroscopic, Outpatient |
| Duration | 45 minutes to 1 hour |
| Anesthesia | General |
| Recovery | 4–8 weeks of physical therapy. |
| Bracing | The majority will not need brace and this is only used when the meniscus has been sutured. |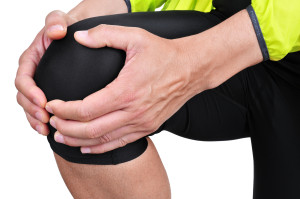 The meniscus is a rubbery, shock-absorbing cartilage in the knee joint. Meniscus tears are commonly associated with sports injuries but can also occur without injury, during everyday activities. Meniscus tear symptoms include pain, swelling, locking, or catching in the knee. The symptoms may also fluctuate, with improvement for periods of time and spontaneous worsening at other times. Physical examination and MRI are used to define the injury and the recommended treatment is Arthroscopic trimming or repair of the torn meniscus depending on the type of tear. This is outpatient surgery and generally allows for immediate full weight bearing and no use of crutches or braces. Patients typically attend physical therapy for 3–4 weeks but may return to their daily activities as pain subsides.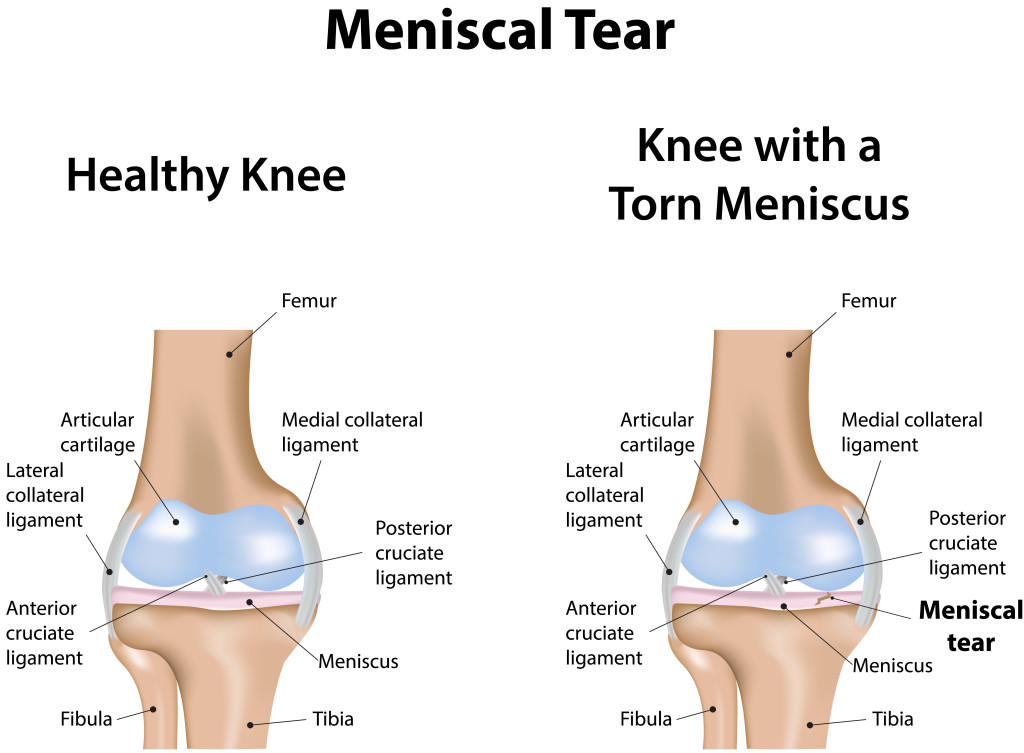 The majority of meniscus tear are in the avascular zone (no blood supply) of the meniscus and therefore do not heal on their own.  They will continue to worsen and cause damage to other cartilage structures in the knee.  Therefore, it is typically advised to remove the torn portion with arthroscopic surgery.  In a smaller number of cases the meniscus tears near the periphery where there is good blood supply.  In some of these cases placing sutures to repair the meniscus is advisable.  These occur more often in traumatic injuries in younger athletes, such as with an ACL tear.
Meniscus Tear Recovery Time
The recovery after a meniscus repair is very different than recovery from trimming of the meniscus. It requires bracing, crutches, and 4-6 months of recovery time before returning to sports activities. Meniscus repair is performed in only about 5-10% of patients and is typically associated with a traumatic injury such as an ACL tear.
Learn More About Meniscus Tear Recovery in Chicago
As leading Chicago area orthopedic surgeons, Dr. David Burt & Dr. Stephen Treacy treat a number of knee injuries, including meniscus tears. At their state-of-the-art practices in Burr Ridge, Plainfield, and Morris, Dr. Burt & Dr. Treacy thoroughly diagnose each patient to determine the extent of injury before making a treatment recommendation, typically physical therapy or outpatient surgery. Learn more about meniscus tears by contacting Midwest Sports Medicine Institute to schedule a consultation.