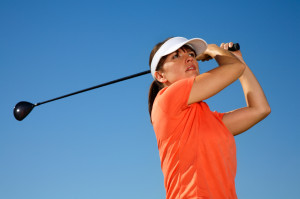 In the United States, nearly 600,000 hip and knee replacements are performed annually. Shoulder replacements, while significantly less common, are slowly increasing in number as well, with approximately 50,000 performed last year alone. The growing segment of the population needing shoulder replacement or resurfacing options is the 35-50-year-old group who have previously suffered from an injury, had shoulder surgery, or both.
The shoulder is a ball and socket joint which can wear down in the same way that knees and hips can wear. There are somewhat fewer people who reach the stage of needing shoulder replacement, likely due in part to our ability to accommodate the upper extremity problems better than lower extremity. For example with an arthritic, bone on bone knee it hurts with every step you take, but as we don't walk on our hands a person can guard a worn shoulder by becoming somewhat one-handed.
When someone reaches the stage where they cannot function properly and enjoy life due to an arthritic shoulder, many options exist to improve the shoulder. Physical therapy and medication will help some people, and for others there are surgical options. Newer approaches to surgical treatment of shoulder arthritis include arthroscopic cleaning of the joint and release of tight ligaments and removal of bone spurs to improve mobility and in some cases reduce pain. And for more severe cases shoulder replacement is a viable option. This can be done replacing the ball only, or the ball and socket depending on amount of wear of the joint and surgeon preference.
A major challenge of shoulder replacement is the requirement to cut and detach one of the rotator cuff muscles at the front of the shoulder as a window of access to be able to do the operation. After re-attachment this muscle must heal first before more intensive therapy can be done, usually requiring 6 weeks. In addition research shows that the long term function of this muscle never fully returns to normal after even the most successful shoulder replacement.
Over the past 3-4 years a new approach to this operation has been developed by which the shoulder is replaced entering the shoulder between two of the rotator cuff muscles without detaching them. The level of difficulty with this rotator cuff sparing shoulder replacement approach is higher than traditional shoulder replacement, but the benefit for the patient when performed correctly is enormous. This is a game-changing advancement as it allows shoulder replacement to be done as an outpatient, allows immediate active movement of the shoulder, and prevents the long term damage to the rotator cuff seen in traditional shoulder replacement. In this novel approach there is no need to protect the shoulder intensively for the first 6 weeks, but rather the patient can begin to move the arm on their own without restriction almost immediately after the surgery because the rotator cuff muscle did not have to be detached and re-attached as a part of the surgery.
This type of advancement is revolutionary and will become even more important over the next 10 to 20 years as we see more young patients in need of shoulder replacement options. This group of patients will be the young men and women in their late 30's to late 50's that have had prior shoulder trauma from high intensity sports, and more aggressive recreational activities. Many of them will have had prior shoulder surgery at a young age to correct labrum or rotator cuff issues, or surgery to correct recurrent dislocations. In this population we are already starting to see the difficult problem of a 40 year-old patient with the arthritic shoulder of a 75 year-old. These patients need less invasive and potentially longer lasting results to be able to enjoy their remaining years, and to withstand the higher demands placed on the shoulder joint by a younger population after replacement.
Various technologies are already being developed, and some already in use, to improve the life-span of the implants that are used for shoulder replacement. In the future this may even include arthroscopic options for shoulder replacement. This rotator cuff sparing approach to shoulder replacement surgery is a major step in the right direction and a welcome addition to help improve the overall longevity and performance for the growing number of patients who are opting for this procedure.